Nature lovers take note! The incredible location near West Hawk Lake that Tallpine Lodges calls home offers some of the most beautiful fall scenery in the province. From the gorgeous autumn foliage right outside your cabin door to the breathtaking landscape of Whiteshell Provincial Park, this Manitoba getaway features fantastic scenery during the season's change. Book one of the secluded cabins at Tallpine Lodges, and spend some time relaxing with your significant other on one of the many area trails. The beauty of the mighty Whiteshell Park is waiting for you. Continue reading to learn more about the trails and wildlife you can enjoy on your Tallpine Lodges fall vacation!
Gorgeous Trails
Nothing is more calming than a peaceful nature walk. Throw on your sweatshirts and hiking boots and explore the Canadian outdoors with the one you love most. For those looking for a casual hike, the Dragon Fire Trail is a fantastic option within walking distance of the resort. Trek through our gorgeous campground to the 80-foot vantage point overlooking West Hawk Lake. This excursion provides unmatched views of Canadian fall colors and takes about a half hour to complete. Big Whiteshell Trail is another beautiful route. This 1.5 Km trail takes roughly an hour to finish and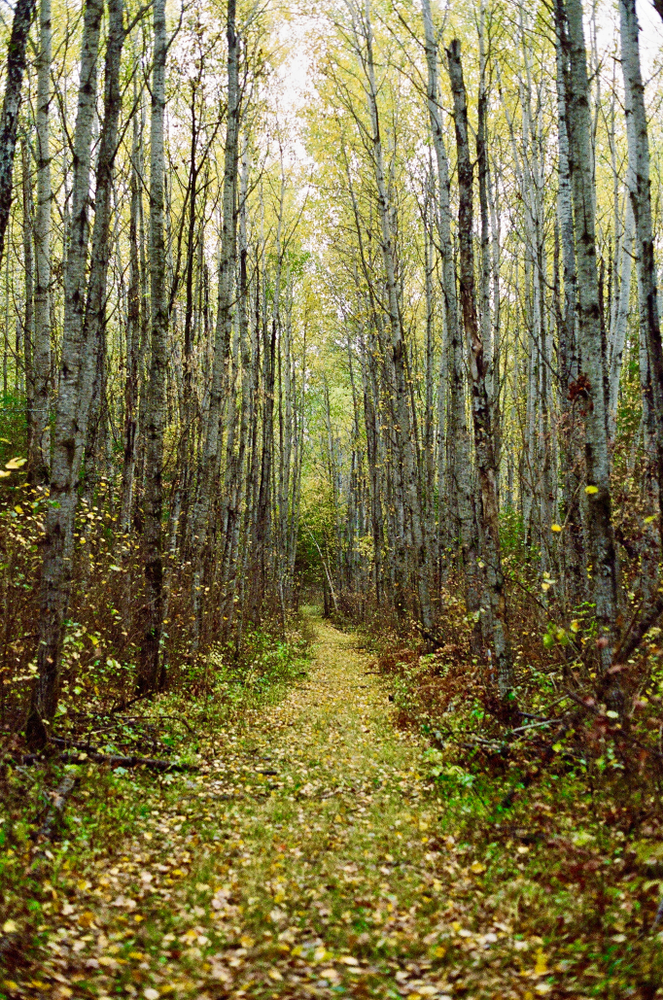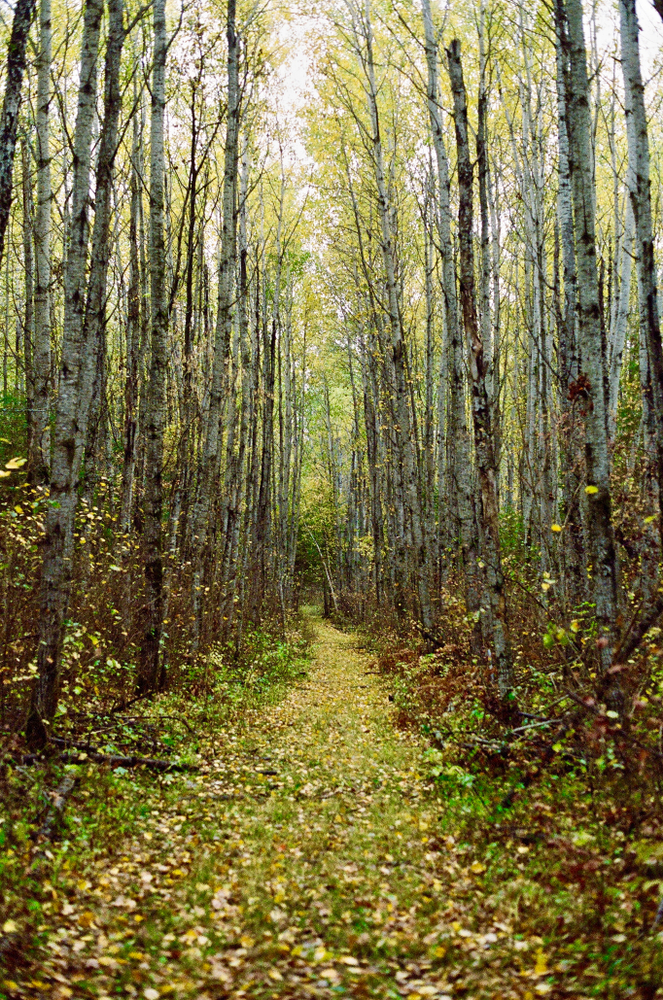 offers novice hikers a great taste of Whiteshell Provincial Park. Hunt Lake Trail is ideal for guests looking to spend a longer time enjoying the incredible fall foliage. This intermediate difficulty hike is a fantastic route for viewing the pristine West Hawk Lake and will take about six hours to complete. If you are an experienced hiker looking for a more exciting and challenging route, embark on the 6 Km Bear Lake Trail. Although shorter that Hunt Lake Trail, this three-hour route will take you through steep rock ridges and isolated wilderness. We believe that the autumn view of Bear Lake will be well worth your effort!
Abundant Wildlife
Along with the majestic trails, Whiteshell Park and Tallpine Lodges offer guests great access to awe-inspiring Canadian wildlife. Get up close and personal with deer in the woods right outside your cabin, and witness friendly foxes, rabbits, and birds throughout protected Whiteshell Park. Countless animals flock to the sanctuary of this tranquil location, much like the guests to relaxing Tallpine Lodges. For an unbelievable experience in one of the most beautiful parts of the world, visit the incredible Whiteshell and let your stress melt away.
Tallpine Lodges and Whiteshell Park
Autumn is one of the best times of year to visit this magical location. If you and your significant other are in need of a fall getaway, visit the Tallpine Lodges website today and book one of our relaxing cabins. The comfort of our cabins and the beauty of the Whiteshell are waiting for you. Get out here and witness this incredible season!